NEW Peak Plus 3 Day Ticket
Peak Plus and Peak Plus Extra Tickets
From Monday 5th December, we are expanding our Peak Plus and Peak Plus Extra product range.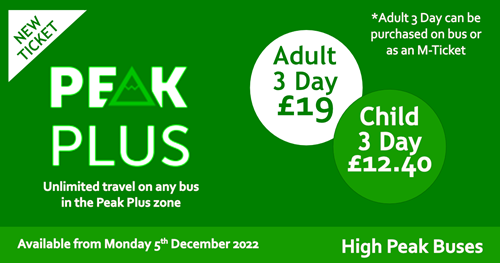 The Adult 3 Day ticket is available on Bus and the High Peak App as an M-Ticket. The Child 3 Day is only available on bus.
These have the same validity as the other Peak Plus tickets, and will give you unlimited travel within the Peak Plus zone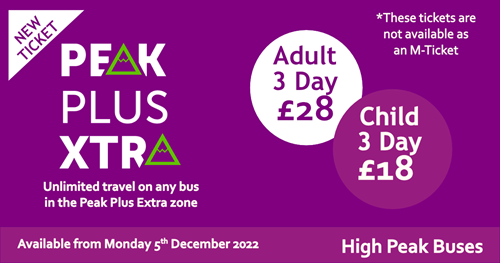 The 3 Day Peak Plus Extra tickets are only available on Bus – no M-Ticket available.
These have the same validity as the other Peak Plus Extra tickets, and will give you unlimited travel within the Peak Plus Extra zone