Changes to how your bus looks...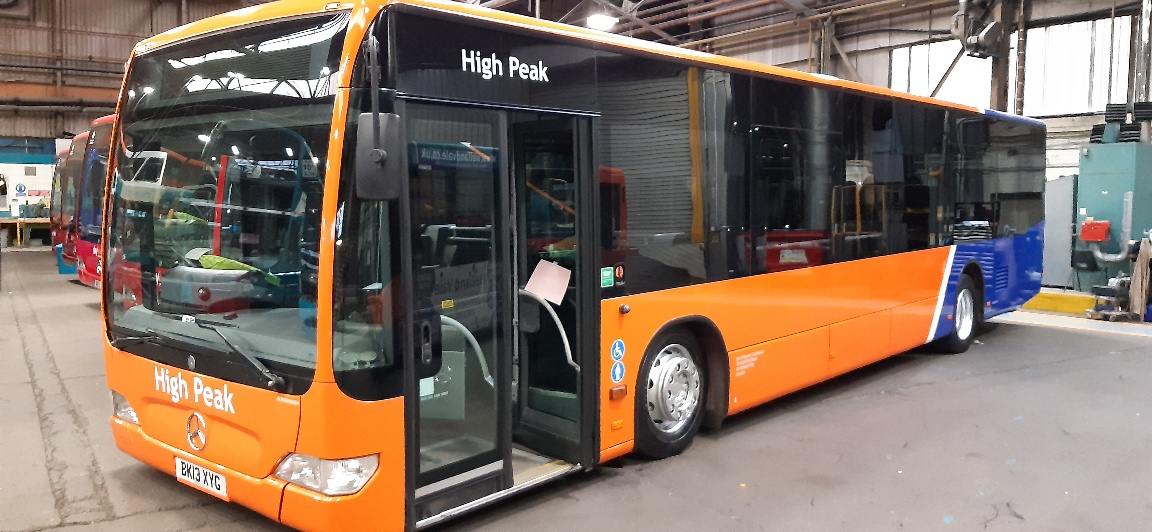 You may notice, over the coming months, a subtle change to the appearance of your High Peak bus.  We are changing how our fleet looks with a new style livery, with more  orange to the front of the vehicle and blue to the rear, seperated by a broad white stripe.
Managing Director, Matt Evans, said "We are excited to launch this fresh new look to our fleet". 
There is now a number of buses in the fleet in the new livery, look out for one of our new style buses on your travels!