Hayfield Road, Chapel
Hayfield Road, Chapel will be closed due to roadworks.
During this time the 68 and 190 service will divert from the Ferodo roundabout on Hayfield Road, via the A624 and A6 onto Sheffield Road, the Buxton Road (B5470) and then turn around at the turning circle and go back on itself via Sheffield Road onto the A6 where it will pick up its normal line of route.
A temporary two way bus stop has been placed on Hayfield Road outside The Lodge Care Home.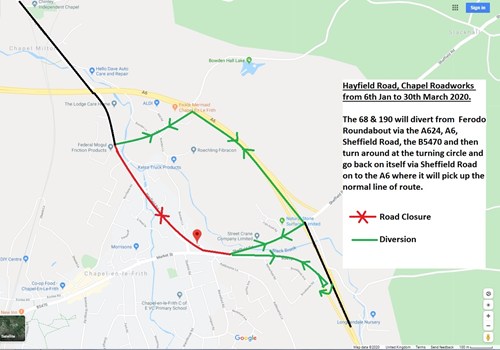 Affected Services:
68

190
6th January to 30th March